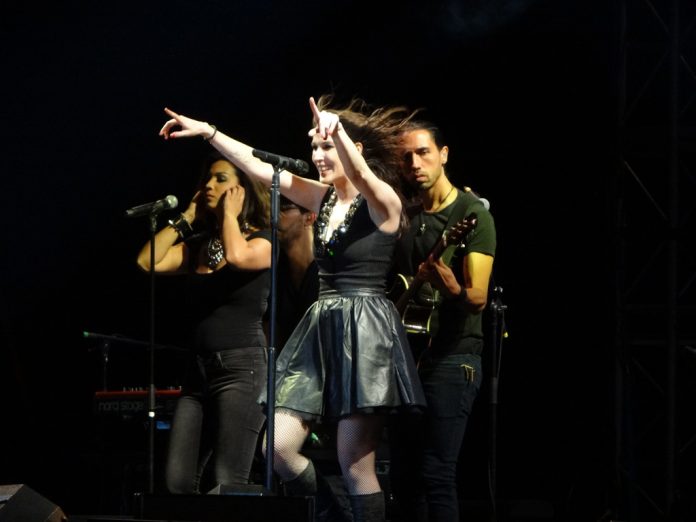 ---
Forget about topics, few people in Spain listens flamenco, salsa, tango, meringue or any other Latin American music that nothing have to do with Spanish culture.
Even though music is very personal and that there is wide range of tastes depending on the person—from folklore or commercial music to groups you have never heard about before—, it is possible to make some generalizations that would help you to understand what young people in Spain listen today and what is trendy and what is not.
Commercial Music
Spanish music is highly influenced by Anglo-Saxon culture, especially by United States and United Kingdom ones. Spanish hit lists show the same catalog as the rest of the world: Beck, Beyonce, Katy Perry, Taylor Swift, Lady Gaga, Eminem, Rihanna, and so on.
Latin American influence is much less evident, even though we share the same language. In general, the only Latin American artists who actually sell records in Spain are the same who are successful in Anglo-Saxon culture, singers such as Maná, Shakira, Juanes, Jennifer Lopez or Ricky Martin.
Beyond great commercial hits present also in the rest of the world, Spain has its own famous groups and singers, almost unknown in Europe and North America. For instance, we can mention people such as Alejandro Sanz, Malú, Dani Martín, Pablo Alborán and Melendi all of them belonging to the commercial side of pop or rock. Some Spanish groups and singers have numerous fans in Latin America; however, it is uncommon to find worldwide famous Spanish artists, being current exceptions Alejandro Sanz or Enrique Iglesias.
During last years, there have also appeared in Spain some television contests impelling music stars such as The X Factor. The most famous contest of this kind was Operación Triunfo, whose success prompts to the broadcasting of other similar programs such as Factor X, La Voz and El Número Uno. Numerous singers became more or less famous thanks to those programs, but the most famous one is David Bisbal.
Music on the Radio
There are plenty of radios in which you can listen to Spanish music. The most commercial one which includes all national and international hits is Los 40 principales. If you want to try other stations with a higher percentage of Spanish music, you can listen to M-80 or Europa FM. And if you want to listen the kind of music our grandparents listened to, you may opt by Radio Olé.
Beyond Commercial Music
Independent music, electronic music and subgenres.
Though into hit lists and music radios you will only listen to very commercial music and singers, there is a great number of young Spanish people who do not listen such kind of music. In Spain, there is a very important independent scene, above all in big cities such as Madrid and Barcelona. There, you will find bars and discos in which just pop-rock groups classified as indie sound—from classics from the eighties' such as Joy Division to Britpop, garage, post-rock and post-punk.
Electronic music has also a lot of success, from the most commercial house to electro, minimal techno, breakcore or IDM. Though almost all Spanish cities have some kind of disco or electronic music club, middle or small size cities, such as Alcalá, does not usually hold specialized clubs offering a concrete genres or famous DJs. If that is what you are looking for, the simplest alternative is going to Madrid.
If you are attracted to minority genres such as metal, rap, reggae, punk or jazz, nighttime outing can be a little trickier. While metal is quite popular and there is some kind of bar focused to their followers in almost every city (in Alcalá you will find places such as Encina Rock Pub and La Guarida), if you like other minority genres, do not wait for a big thing. You may find some concert or occasional party, but some musical genres do not have a great offer nor even in Madrid.
Music Festivals
In Spain there are countless music festivals, especially during the summer, some of them relatively mass. Most famous festivals are Sónar (Barcelona), Primavera Sound (Barcelona), FIB (Benicasim, Valencia) and Monegros Desert Festival (Desierto de los Monegros, Huesca). Primavera Sound and FIB are focused on pop-rock independent scene, while Sónar and Monegros Desert Festival are specialized in electronic music. All of them are international festivals and gather each year thousands of young people from around the world.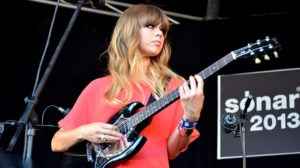 Even though those festivals are the most famous, there are hundreds of options through Spanish geography to choose, from rock festivals such as BBK Live (Bilbao), Azkena Rock (Vitoria) and Festimad (Madrid) festivals on folk (Festival de Ortigueira, A Coruña), jazz (Heineken Jazzaldia, San Sebastián), electronic (LEV, Gijón) and even experimental music (Experimentaclub, Madrid).
Although most festivals are not near Alcalá, all of them are conceived to hold people from everywhere. Many of them offer themselves the possibility of camping, while those allocated in the middle of the city force you to look for a hotel. In any case, remember that thousands of Spanish and foreign young people attend to such festivals, so do not wait for buying tickets to the last moment because they run out very quickly.